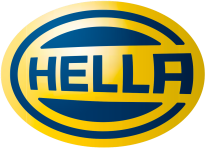 "HELLA is a global, family-owned company listed on the stock exchange that has a rich history spanning over 100 years. We develop and manufacture lighting technology and electronics products for the automotive industry, and have one of the world's largest aftermarket organizations for vehicle parts and accessories."
We supply a large variety of high quality electrical components from Hella for all your OEM needs. Some of our products include but not limited to: LED lights/light bars, beacons and strobes, stop, turn, tail, brake, and warning lights, work, head, and interior lamps, bulbs and indicators, relays, horns, sockets and terminals, connectors and other accessories

"Simply put, we are a company that produces sensor products. But, we are much more than that. We are the catalyst that helps drive innovation in virtually any, and every industry by helping to transform mechanical motion into electrical signals. When a company has an engineering sensor challenge, we are the first they turn to help ensure that their project is a success."
HSI Sensing products include the highest quality in reed switches, proximity sensors, spot-on sensors, magnets, and actuators. We can customize our sensors to meet your specific application requirements. No job is too small or too difficult!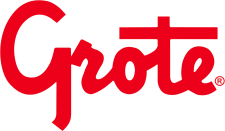 "Known for innovation, ethical business practices, and a strong commitment to providing quality products and service, Grote Industries is one of the world's leading manufacturers and marketers of vehicle lighting and safety systems. Founded over one hundred years ago, Grote has remained family owned from the day William Grote opened the doors for business."
We handle Grote products for the following needs: LEDS, white light, interior lighting, signal lighting, warning and hazard, power delivery, LightForm, electrical connections, and much more. Suitable for a variety of applications including: Heavy Duty Truck, Heavy Duty Trailer, Agriculture, Forestry, Construction, Emergency, Fleets, Mining, Municipal, Recreational.
Contact Us Today
Contact us today with any questions you have about the products and brands we carry.